Dear Staff at Rocky Mountain Recumbents—I wanted to sincerely thank you for the time and effort you put into helping my brother rent a recumbent bike last month when he visited Fort Collins after being discharged from the hospital for spinal-cord injury.  Being able to ride a bike that day made him feel strong and made him believe that recovery from his injury is possible.  Your staff spent a ton of time helping him to feel comfortable on the bike.  We can't think you enough.  He's still talking about it and hopefully one day will have one of his own.  Sincerely, Kelli and Jill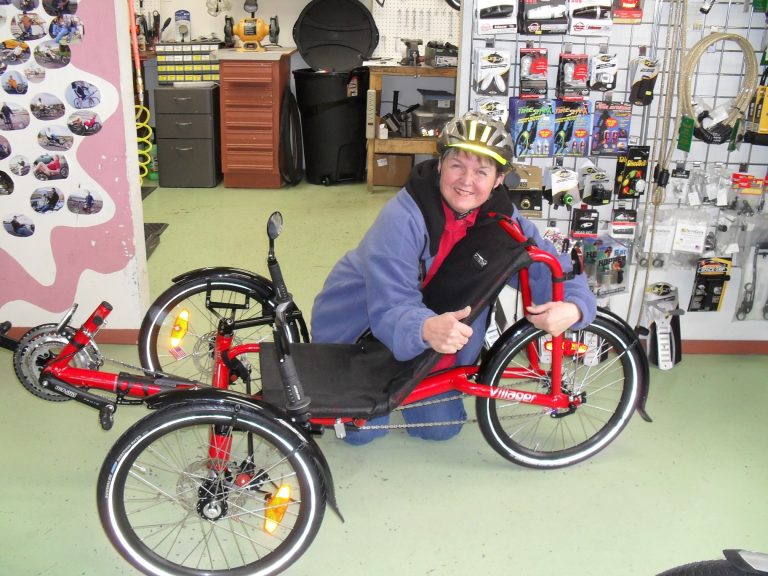 Dear Friends—Thank you so much for always helping us.  We appreciate your caring trike service.  See you soon, Sherry and the Longmont Crew!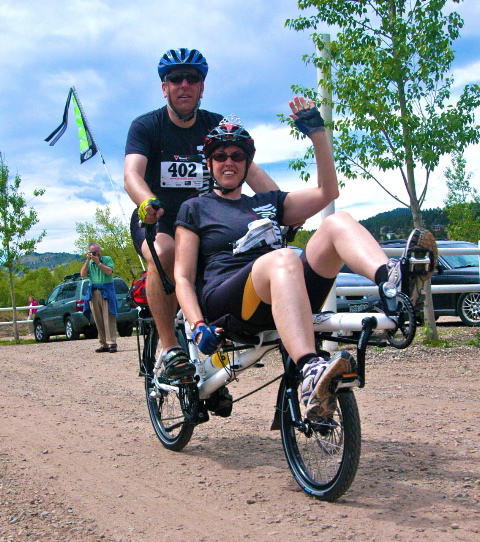 Dear Steve and Rachel—We thought you might like the enclosed photo essay from the Sunday New York Times.  The gearing on the Pino is working. Thanks.  Mary and I rode 50 miles in the Buffalo Classic last weekend.  It went great and we got lots of questions.  In fact, please send more business cards.
All the best, Mary and Mark